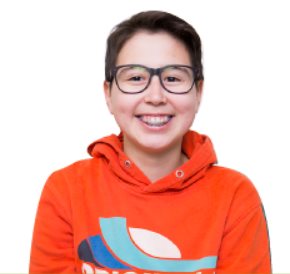 Check back for new workshop dates
We have no upcoming workshops scheduled right now. Please check back again soon.
If you would like to be notified when new workshop dates are announced, please send an email to SeaStarWorkshops@iwk.nshealth.ca and request to be added to our email list.
In the meantime, check out our Learn More page for some free resources and webinars that may be of interest.
If you are a service provider, check out our For Professionals page for training and information available online.
About SeaStar's Workshops
SeaStar offers free workshops for caregivers of children who may have experienced trauma. Workshops focus on information and strategies to help caregivers support their children, and take care of themselves.
Topics may include:
Understanding trauma and healing
Strategies to support your child and yourself
Emotion coaching
Meditation and mindfulness
Trauma-informed yoga
Navigating the Justice system
Participants don't share their stories at these workshops, and don't need to discuss their reasons for attending. Workshops are psychoeducational, meaning they provide information and helpful strategies. These are not therapy groups. Information provided is meant to support and complement, not replace, appropriate therapy or other mental health supports.
&nbsp
What can I expect at SeaStar's workshops?
Workshops are FREE
Registration is required
All workshops are located at the IWK Health Centre, Parker Reception Room, unless otherwise noted (Click here for map)
These workshops offer:
Practical, relatable information and examples
Strategies you can use to support your child and yourself
Safe, private, non-judgmental environment
Workshop format:
These workshops are not therapy groups
You are not asked to share your story
Workshops are intended to complement other mental health supports available in the community
Information is presented in 'lecture format', with opportunities for questions
Who can attend?
Caregivers of children who have experienced trauma
Teens and adults who have who have experienced trauma and would like to learn more about the healing process
Support persons
Select workshops are open to professionals and students, only where noted