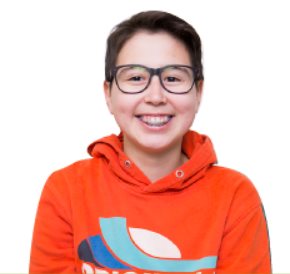 Check back again for upcoming workshop dates
SeaStar's workshops are free, and designed for caregivers of children who may have experienced trauma. Workshops focus on information and strategies to help caregivers support their children, and take care of themselves.
Currently offered virtually

Workshops are presented live online using a secure

Zoom for Healthcare

link

Participants are anonymous (other people won't see your name or video)
LOOKING FOR MORE INFO IN THE MEANTIME?
Online programs and webinars
Check out our Learn More page for more free resources and webinars.
If you are a service provider, check out our For Professionals page for other training and information available online.
ABOUT SEASTAR'S WORKSHOPS
Workshop topics and content may vary. Workshops are currently presented as a four-part series. Attending all four is recommended.
WHAT CAN I EXPECT AT SEASTAR'S WORKSHOPS?
Workshops are FREE
Registration is required
All workshops are offered live online, with Zoom for Healthcare
In this online format, participants are anonymous (other people won't see your name or video)
These workshops offer:
Practical, relatable information and examples
Strategies you can use to support your child and yourself
Safe, private, non-judgmental environment
Workshop format:
These workshops are not therapy groups
You are not asked to share your story
Workshops are intended to complement other mental health supports available in the community
Information is presented in 'lecture format', with opportunities for questions
Who can attend?
Caregivers of children who have experienced trauma
Teens and adults who have who have experienced trauma and would like to learn more about the healing process
Support persons for those attending
Note that these are not professional development trainings. Due to limited capacity we cannot offer workshop spaces to professionals wishing to attend for their own professional learning. Professionals and students who are interested in learning more about trauma should visit Resources for Professionals.
RECOMMENDED SUPPLEMENTAL WEBINAR
Because these workshops are virtual, our usual content has been edited to fit a shorter online format.
In addition to these workshops, participants are encouraged to complete the Making Sense of Trauma webinar by New Directions in association with the Manitoba Trauma Information and Education Centre. 
The webinar is free and available on-demand. This excellent resource will help to support and complement the information presented. Questions and discussion about information from Making Sense of Trauma are welcome in our workshop Q&As.