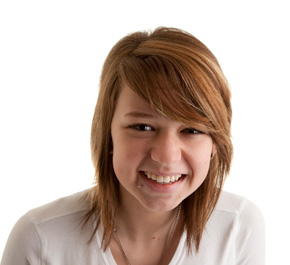 If you are looking for mental health services for your child, youth, or yourself, you may have different options, depending on your situation. 
SeaStar does not directly offer therapy. However, our child and youth advocates help families to understand and navigate their options for accessing mental health services. Many of these options are listed below.
Every child and youth copes differently after a difficult experience. Therapy can be helpful if difficult symptoms and emotions become hard to handle. Some children and youth may not need or want therapy right away, but might at a later time.
If you are concerned about how you or your child are coping after a difficult experience, reach out for help. Your child and youth advocate can help you explore different options that may be available to you. Many of these are listed below.
One of the most important things for your child is that they are believed and supported by a safe adult that they trust. As a caregiver, you are in a unique position to support your child. Regardless of whether or not your child is receiving therapy, many caregivers find it helpful to learn more about trauma, normal emotional reactions, and practical things that they can do to support their child. Check out our Workshops page and Resources menu for more information.
This list of resources is presented for information only, and is not a complete list of every mental health resource available. Resources may have different eligibility criteria, costs, or wait times. While every effort has been made to ensure this information is accurate and up to date, please be aware that information may have changed.
If you or someone else are in immediate danger, or are a danger to themselves or others:
Call: 911
or
Go to: the IWK Health Centre Emergency Department or the emergency department closest to you.
The Nova Scotia Mental Health Crisis Telephone Line provides crisis intervention for children, youth and adults experiencing a mental health crisis or mental distress.
The service is available 24 hours a day, seven days a week, to support callers who present with suicidal thoughts, self-harming thoughts or behaviors, overwhelming anxiety, difficulty coping with distress, psychotic or distorted thinking, depression, substance use difficulties or any other self-identified mental health concerns. The crisis line also supports families, friends, community agencies and others to manage mental health crisis through education, outreach and consultation.
The Mental Health Mobile Crisis Team is a partnership of the Nova Scotia Health Authority, the Halifax Regional Police, and the IWK Health Centre.
Cost: Free
Call: (902) 429-8167
Toll free: 1 (888) 429-8167
This text support line is operated by Dalhousie Student Union, and offers support to those impacted by sexualized violence, their loved ones, friends, or classmates, as well as resource navigation for both on-and off-campus supports. You are never required to provide any identifying information to receive support.
Messages will be responded to between the hours of 9am-4pm Monday to Friday, with messages left on evenings, weekends, and holidays responded to the next business day.
Cost: Free
Text: (902) 400-5250
Visit: Survivor Support