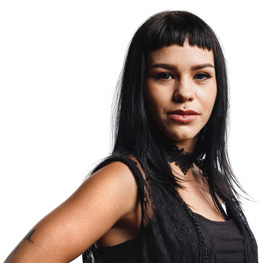 Browse the topics below for resources in and available to Nova Scotia.
Looking for mental health resources? Visit our Mental Health page.
Looking for more information? Visit our Learn More page.
211 is a free, confidential information and referral service to more than 3,000 community and social services across Nova Scotia. Available 24 hours a day, 365 days a year.
Visit: 211 Nova Scotia
Live Online Chat: 211 Nova Scotia: Live Chat
Call: 211
Wellness Navigators can help you identify what's getting in the way of your health, and connects you to available resources in your community and online. This is a free non-urgent service for individuals, families and youth offered by health professionals. Check out this VIDEO to find out more.
Navigation is available to residents of the greater Halifax Regional Municipal (HRM) area with a valid NS health card.
Visit: Community Health Teams
Call: 902-460-4560
Choose option:
1 for Bedford
2 for Chebucto
3 for Dartmouth
4 for Halifax
Online exploitation, image sharing, and cyber-bullying
Cybertip.ca provides information, and also receives and processes tips from the public regarding:
Child pornography (child abuse images and material)
Online luring
Child exploitation through prostitution
Travelling to sexually exploit children
Child trafficking
Making sexually explicit material available to a child
Agreement or arrangement with another person to commit a sexual offence against a child
Non-consensual distribution of intimate images (of an individual under 18 years of age)
Visit: Cybertip.ca
Report a concern: Cybertip.ca: Report Form
Toll Free: 1-866-658-9022
Help for youth (13 to 17 years old) who have been negatively impacted by a sexual picture/video being shared by peers. Includes information on removing images/videos from social media.
Visit: NeedHelpNow.ca
Legal information and advice