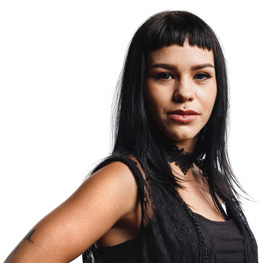 Browse the topics below for resources in and available to Nova Scotia.
Looking for mental health resources? Visit our Mental Health page.
Looking for more information? Visit our Learn More page.
211 is a free, confidential information and referral service to more than 3,000 community and social services across Nova Scotia. Available 24 hours a day, 365 days a year.
Visit: 211 Nova Scotia
Call: 211
Text: 211
Wellness Navigators can help you identify what's getting in the way of your health, and connects you to available resources in your community and online. This is a free non-urgent service for individuals, families and youth offered by health professionals. Check out this VIDEO to find out more.
Navigation is available to residents of the greater Halifax Regional Municipal (HRM) area with a valid NS health card.
Visit: Community Health Teams
Call: 902-460-4560
Choose option:
1 for Bedford
2 for Chebucto
3 for Dartmouth
4 for Halifax
Online exploitation, image sharing, and cyber-bullying
Cybertip.ca provides information, and also receives and processes tips from the public regarding:
Child pornography (child abuse images and material)
Online luring
Child exploitation through prostitution
Travelling to sexually exploit children
Child trafficking
Making sexually explicit material available to a child
Agreement or arrangement with another person to commit a sexual offence against a child
Non-consensual distribution of intimate images (of an individual under 18 years of age)
Visit: Cybertip.ca
Report a concern: Cybertip.ca: Report Form
Toll Free: 1-866-658-9022
Help for youth (13 to 17 years old) who have been negatively impacted by a sexual picture/video being shared by peers. Includes information on removing images/videos from social media.
Visit: NeedHelpNow.ca
Commercial sexual exploitation and trafficking
NSTAY is a program of YWCA Halifax which provides exploited/trafficked youth with wraparound support and connects them with the services they need. NSTAY has been developed with a trauma-informed lens and takes a harm-reduction approach. It is a non-judgmental program and incorporates promising practices from across Canada and is informed by those with experience of exploitation within the sex trade.
Who is eligible?  
The program will provide support to youth between the ages of 13 and 24 who have disclosed that they are involved in a sexually exploitative situation or who are suspected of being groomed for involvement in the sex trade, regardless of gender identification, or location in the province.
Any service provider, teacher, social worker or law enforcement agent may make a referral to the NSTAY program.
A program of YWCA Halifax, the Family and Community Outreach Worker (FCOW) works with parents and families of youth who are exploited in the sex trade or at-risk of becoming exploited, regardless of whether or not the youth is also an NSTAY client. Case management with families puts the family at the centre of services and does not need to involve the youth. The FCOW works with addressing the parents' needs to support or understand what is going on with their children. Family case management can include:
family-based safety planning
providing emotional support and problem-solving strategies
facilitating group-based support programs
justice system navigation and advocacy
child protection navigation and advocacy
parenting strategies
helping families understand the complexities of sexual exploitation and ways to respond and support their child at the various stages
Self-referrals and service providers may make a referral to the Family and Community Outreach Worker.
Compiled by YWCA Halifax, this resource directory is intended for anyone working with, or caring for children and youth in Nova Scotia who are at-risk, entrenched or
exiting the sex trade.
Visit: TESS Resource Directory
Legal information and advice
The Community Health Team offers FREE virtual wellness programs in partnership with IWK Health. 
Programs are offered through Zoom for Health Care that are available to all Nova Scotians who have a valid Nova Scotia health card number.
Topics include:
Healthy Eating
Mental Wellness
Physical Activity
Parenting
Managing Risk Factors
Visit: Community Health Teams