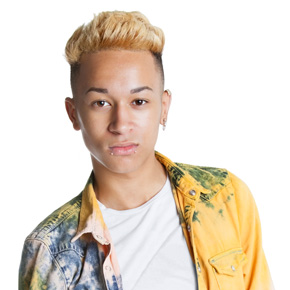 If you or someone else needs immediate medical care, are in immediate danger, or are a danger to themselves or others:
Call: 911
or
Go to: the IWK Health Centre Emergency Department or the emergency department closest to you.
I'm worried about a child or youth
I've been sexually assaulted
Avalon Sexual Assault Centre's website provides information on the immediate medical and support services available in Nova Scotia for those who have experienced a recent sexual assault.
Created as part of Nova Scotia's Sexual Violence Strategy, BreaktheSilenceNS.ca outlines the types of resources and formal supports available in Nova Scotia for those who have experienced sexual assault. It includes information on medical care, reporting to police, and supports available.
I need to talk to someone now
The Nova Scotia Mental Health Crisis Telephone Line provides crisis intervention for children, youth and adults experiencing a mental health crisis or mental distress.
The service is available 24 hours a day, seven days a week, to support callers who present with suicidal thoughts, self-harming thoughts or behaviors, overwhelming anxiety, difficulty coping with distress, psychotic or distorted thinking, depression, substance use difficulties or any other self-identified mental health concerns. The crisis line also supports families, friends, community agencies and others to manage mental health crisis through education, outreach and consultation.
The Mental Health Mobile Crisis Team is a partnership of the Nova Scotia Health Authority, the Halifax Regional Police, and the IWK Health Centre.
Call: (902) 429-8167
Toll free: 1 (888) 429-8167
This phone and text line is operated by Dalhousie Student Union, and offers confidential, non-judgemental, active listening and support to anyone who has experienced or has been affected by sexualized violence. You are not required to give any personal identifying information to receive support.
The Phone and Text Lines are open from 12pm – 12am, 7 days a week. If you are unable to get through immediately, try again later.
Call: (902) 425-1066
Text: (902) 425-1066
I'm looking for other resources
211 is a free, confidential information and referral service to more than 3,000 community and social services across Nova Scotia. Available 24 hours a day, 365 days a year.
Visit: 211 Nova Scotia
Live Online Chat: 211 Nova Scotia: Live Chat
Call: 211
Visit our other pages further information and resources: