Staying home is an important way to keep us and our communities safe and healthy during COVID-19.
For some kids, however, home isn't always a safe place.
Families are dealing with isolation and extra stress right now, and we know these factors can increase the risk of violence and abuse. At the same time, kids may be having less contact with extended family members, coaches, teachers, or other supportive adults who might usually notice if something is wrong.
Social connection can help reduce the risks of child abuse. We can all work together to make sure kids, families, and our communities stay safe and healthy during this unprecedented time.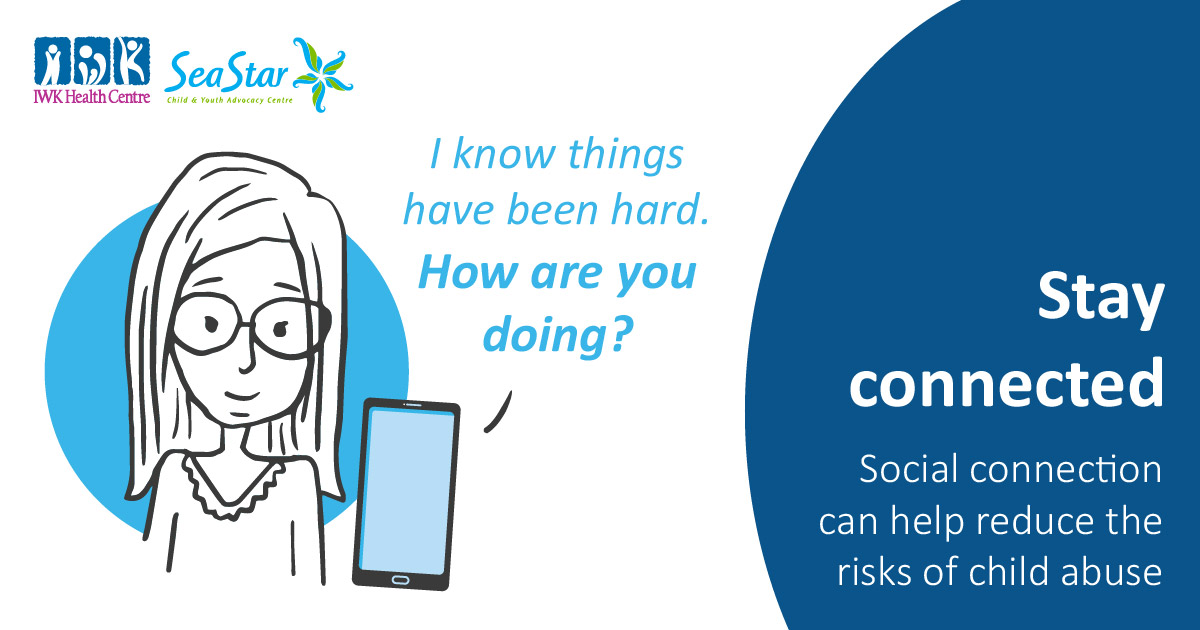 Social connection can help reduce the risks of child abuse
Parenting during a crisis like COVID-19 can be hard. Staying connected with supportive friends and family can help caregivers feel less alone.

If you know a family that may be struggling, reach out with empathy. Ask how things are going. Offer help where you can.
If you're concerned a child is or may be at risk, you have a legal duty to report your concern to the Department of Community Services

 or 

Mi'kmaw Family & Children's Services

. 

To learn more, visit How to Report.
In this quick video, Dr. Michelle Ward explains what people can do in their communities to help children and adults they know. Ward advocates reaching out with empathy and being there for those in need during these challenging times. 
YouTube: Be #the1person for a child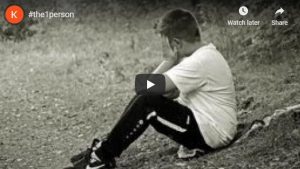 Webinar on protecting children from abuse amidst the COVID-19 pandemic, in partnership with the Canadian Association of Social Workers and the Child Welfare League of Canada, and featuring pediatrician and journalist Dr. Michelle Ward.
YouTube: Protecting children from abuse during the COVID-19 pandemic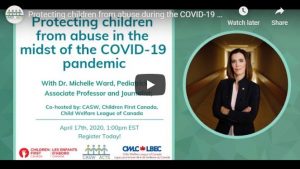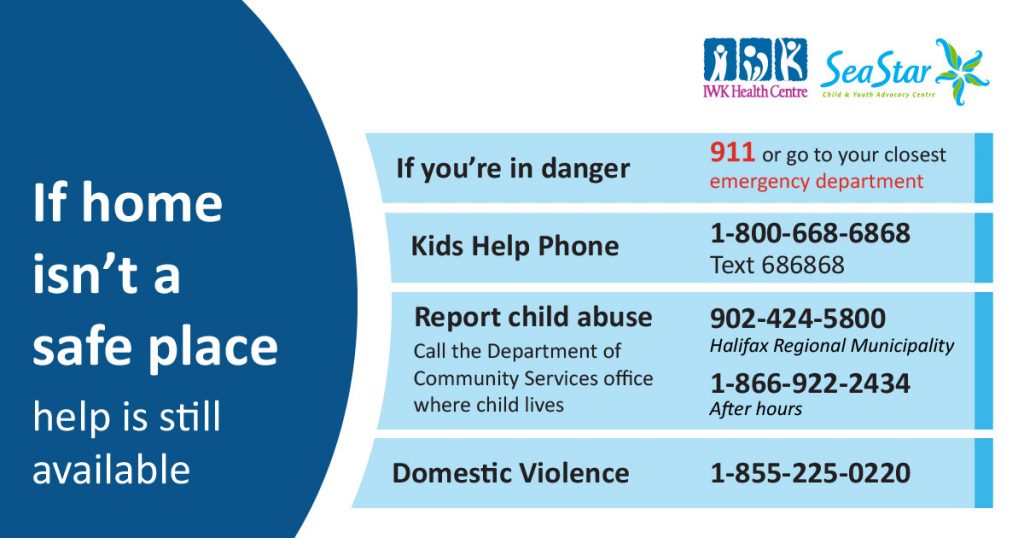 If you, or someone you know, are worried about violence or abuse, help is available.
Visit our other pages further information and resources: